The Spa Room
Secluded, private ambience.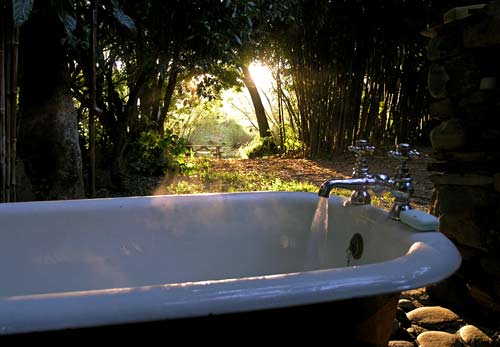 Look at the stars from the luxury of an outside bath.
The Spa Room is located on the ground floor at the side of the house. It's french doors open out into the garden at the rear of the house. This separates the room from the rest of the house and gives it a secluded and private ambiance.
The Green Room offers you:
super king size bed
en suite bathroom
shower over the spa bath
bathrobes and towels
room for a single/queen bed to be added
arm chairs
tea and coffee making facilities
Our Other Rooms
---